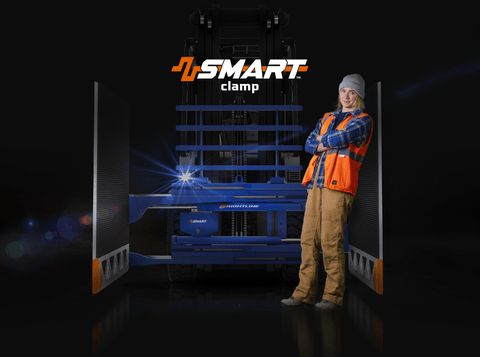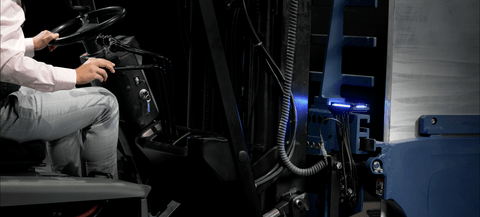 It's an autopilot for your attachment.
Equip your team with the ultimate productivity tool for carton handling. Rightline introduces Smart Clamp technology with microprocessor-managed hydraulics that sense engagement and stop arm movement to deliver exact force for any clampable item.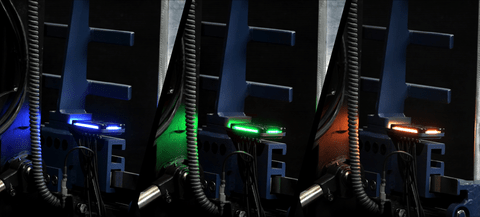 Digital Intervention
Digital intervention lets beginners perform like expert operators. Workforce Intelligence simplifies training as smart clamping can be mastered in minutes. Ensure delicate hold for fragile cartons and secure grip for your most challenging loads.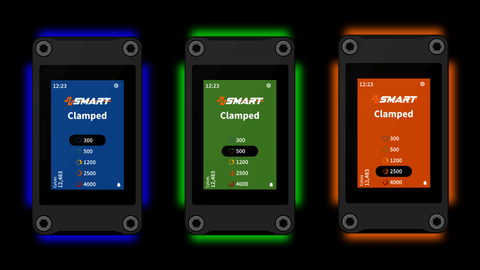 Automated Protection
Smart Clamp "feels" load contact and automatically stops arm movement to squeeze precisely as programmed. Activate up to five sequential, color-coded clamp levels using the Rightline touch-screen/LED display. Blue, green, yellow, orange or red illuminate as Smart Clamp halts and exerts exact lb/force set for the corresponding channel. Enter management pin code to access options and toggle levels on/off or change default force values as desired. No technician, no tools, no gauges, no mess to clamp exactly the way you want.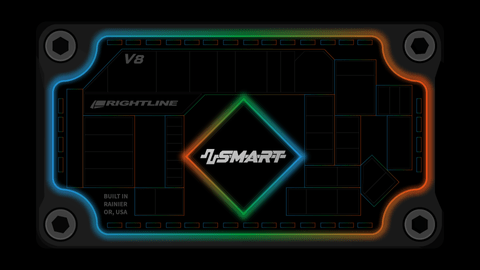 Microprocessor
Multi-Tasking
Rightline produces electronics and software in-house to deliver a new generation of attachment capability. No need for clamp force testing as precise grip levels are simply keyed in. Input is always full pressure and flow so speed is maintained even with extremely light clamp force. Smart Clamp stores surplus energy then monitors and maintains grip throughout the carry cycle. It can even alarm when loss of clamp force is detected. Optional functions include clamp open guard, leveling indicator, work lighting and more.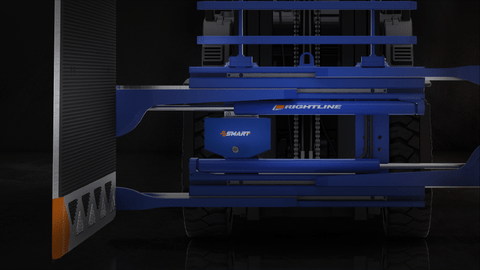 No Reliefs
Smart Clamp uses no reliefs. It's the only attachment with electronic valving to both sense and control the grip. The only one capable of ultra-soft hold with digitally limited force output that can be even less than what is required to slide the arms!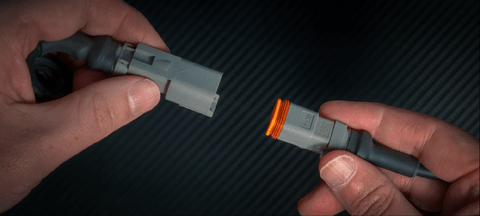 Uncomplicated Install
Smart Clamp is self-contained, requiring only standard hydraulic connections and 12v-48v power routed to the carriage. Installation requires no plumbing to the hoist circuit, no operator compartment controls, no switches or sensors, no gauges, no calibration and no special maintenance.
Request Free Onsite Evaluation