Integral Sideshifter
Side Shifters allow drivers to laterally position the fork carriage or an entire load for faster and more accurate lifting and placement. Added versatility eliminates excessive maneuvering, reduces product damage and increases driver efficiency.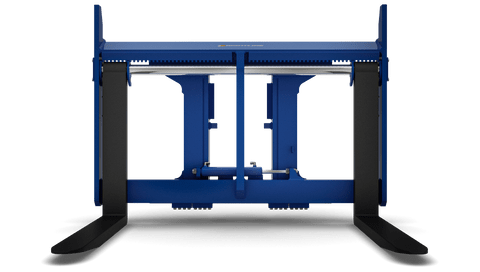 Rugged, Powerful Shifting
Rightline Integral Side Shifters are ruggedly constructed of high quality components that are designed to perform at maximum capacity in the harshest environments.
Exclusive solid roller side shift bearings
Reduced friction
Optimized visibility
Heavy duty cycle
Harsh environment applications
Specifications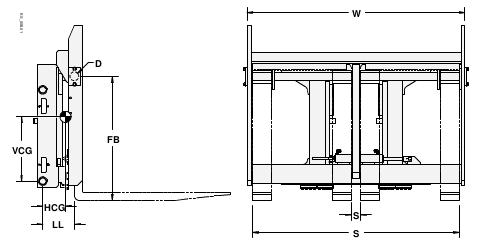 Complete Carriage
Conversion of Existing Carriage