H-Series Fork Positioner
Fork positioning allows drivers to move the forks hydraulically without leaving the seat. H-series brings legendary Rightline durability to hang-on fork positioning. Advanced design accepts standard ITA hook-type forks and provides superior performance with components innovatively protected and ingeniously positioned for maximum work and minimum damage. Side shifting models have the additional ability to laterally position the arms or the entire load for faster and more accurate lifting and placement.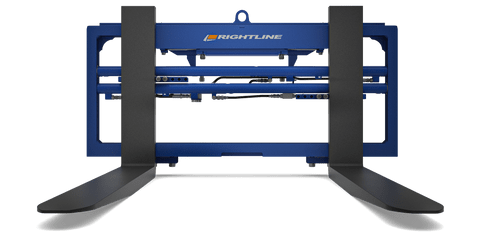 Rugged, Powerful Positioning
Order with factory mounted forks and a truck specific install kit for a total bolt-on package that provides the industry's fastest, most reliable installation.
Exceptional visibility
Class II units support 4" and 5" fork widths
Class III units 5", 6", 7" and 8" fork widths
Patented carrier design with enclosed cylinders
No fork length restriction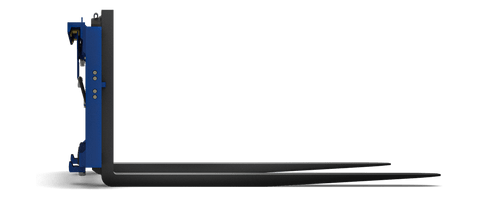 Performance and Serviceability
T-1 Steel Top Bar
Heavy-duty construction.
Use standard ITA hook-type forks without modification
No exposed chrome rod or sealing surfaces
Hydraulics engineered with protected hosing and innovative components
Stationary connection points facilitate simple, reliable installation
Made in USA from the ground up
Options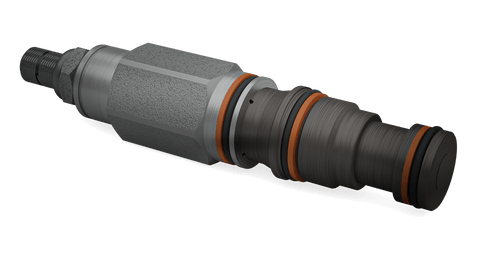 Sequence Valve
Sequence valve for single function operation of side shifting fork positioner. Single auxiliary valve side shifts attachment as primary function then actuates fork positioning at the end of side shift stroke.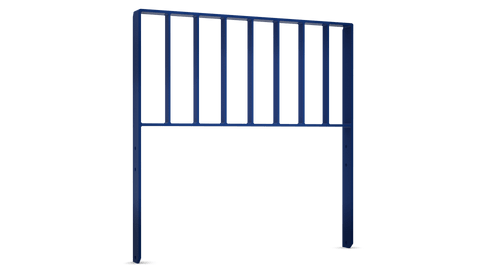 Load Backrest
Available for carriages and attachments.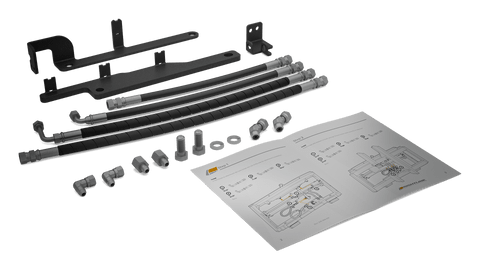 Install Kit
Rightline install kits are specially designed to mount your attachment on a specific truck model and mast type. Includes all necessary hoses, fittings, brackets and instruction for direct connection to truck internal hosing.
Specifications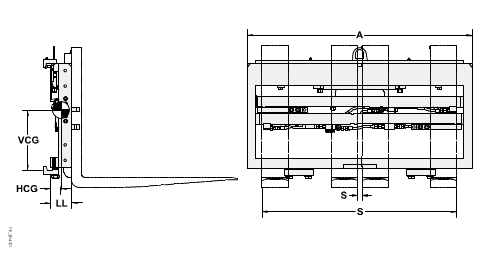 CAT | Class II | Non Side-Shifting
CAT | Class III | Non Side-Shifting
Clark | Class II | Non Side-Shifting
Clark | Class III | Non Side-Shifting
Crown | Class II | Non Side-Shifting
Crown | Class III | Non Side-Shifting
Doosan | Class II | Non Side-Shifting
Doosan | Class III | Non Side-Shifting
Hyster | Class II | Non Side-Shifting
Hyster | Class III | Non Side-Shifting
Komatsu | Class II | Non Side-Shifting
Komatsu | Class III | Non Side-Shifting
Lift-Tek | Class II | Non Side-Shifting
Lift-Tek | Class III | Non Side-Shifting
Linde | Class II | Non Side-Shifting
Linde | Class III | Non Side-Shifting
Mitsubishi | Class II | Non Side-Shifting
Mitsubishi | Class III | Non Side-Shifting
Unicarrier | Class II | Non Side-Shifting
Unicarrier | Class III | Non Side-Shifting
TCM | Class II | Non Side-Shifting
TCM | Class III | Non Side-Shifting
Toyota | Class II | Non Side-Shifting
Toyota | Class III | Non Side-Shifting
Yale | Class II | Non Side-Shifting
Yale | Class III | Non Side-Shifting
CAT | Class II | Side-Shifting
CAT | Class III | Side-Shifting
Clark | Class II | Side-Shifting
Clark | Class III | Side-Shifting
Crown | Class II | Side-Shifting
Crown | Class III | Side-Shifting
Doosan | Class II | Side-Shifting
Doosan | Class III | Side-Shifting
Hyster | Class II | Side-Shifting
Hyster | Class III | Side-Shifting
Komatsu | Class II | Side-Shifting
Komatsu | Class III | Side-Shifting
Lift-Tek | Class II | Side-Shifting
Lift-Tek | Class III | Side-Shifting
Linde | Class II | Side-Shifting
Linde | Class III | Side-Shifting
Mitsubishi | Class II | Side-Shifting
Mitsubishi | Class III | Side-Shifting
Unicarrier | Class II | Side-Shifting
Unicarrier | Class III | Side-Shifting
TCM | Class II | Side-Shifting
TCM | Class III | Side-Shifting
Toyota | Class II | Side-Shifting
Toyota | Class III | Side-Shifting
Yale | Class II | Side-Shifting
Yale | Class III | Side-Shifting