Single Double Pallet Handler
Rightline Single Double Pallet Handlers add incredible versatility to take productivity to new heights. Operators gain hydraulic side shift and fork positioning plus the ability to split into twin fork sets at the touch of a lever to engage two pallets side by side. Rightline Single/Duals represent state-of-the-art design, combining legendary durability with exceptional performance. Exclusive unitized steel frame, precision machined alloy slide arms, and large reversible bearings combine for superior strength, reduced maintenance costs, and optimized driver visibility.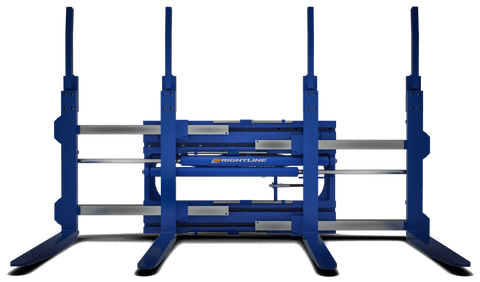 Rugged, Efficient Handling
Rightline Single Dual Pallet Handlers are simply the best available. Innovative engineering and precision construction are proven to deliver high production and low operating costs.
Superior frame strength.
Unrivaled visibility.
High-strength slide arms.
Reinforced fork connections.
Bolt-on replaceable load backrests.
Exceptionally compact structure for greater retained capacity.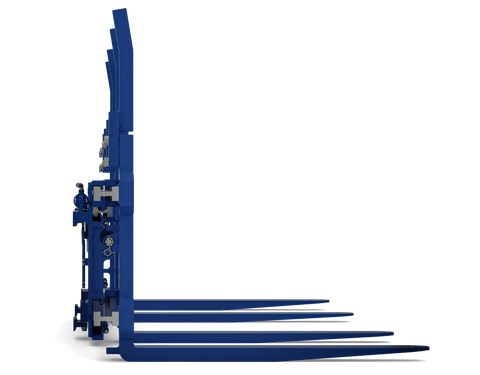 Performance and Serviceability
Rightline Single Dual Pallet Handlers incorporate premium components manufactured in-house for enduring, high-performance operation.
Dual ITA II/III mounting standard.
Advanced design eliminates wear parts.
No springs for inner fork movement.
No inner fork friction pads or height adjustment shims.
Quadruple lower side shift slides.
Larger, reversible channel bearings.
Heavy-duty bronze upper side shift slides stanard.
Better part pricing and availability.
Made in the USA from the ground up.
Options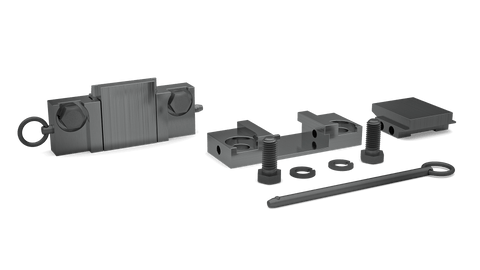 Quick Disconnect Lower Hook
Quick Disconnect Lower Hooks speed mounting for applications requiring frequent attachment exchange and simplify installation when truck configuration provides limited wrench access to tighten retainer bolts.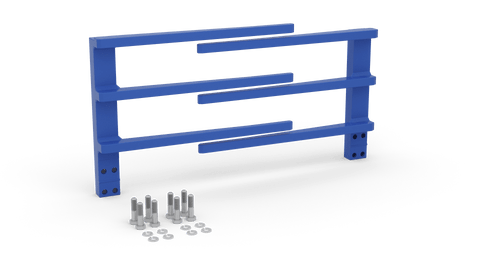 Finger Type Load Backrest
Available for applications requiring additional lateral support.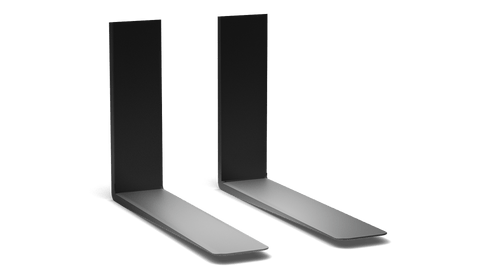 Full Taper Polish
Fork arms available with full taper and polish.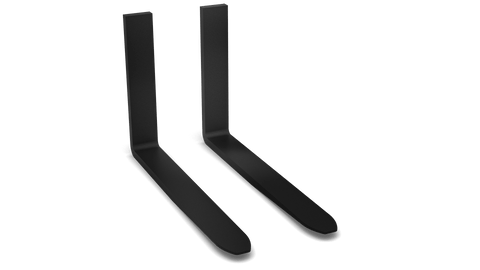 Reduced Blade Thickness
Milled blades are available for applications that require thinner forks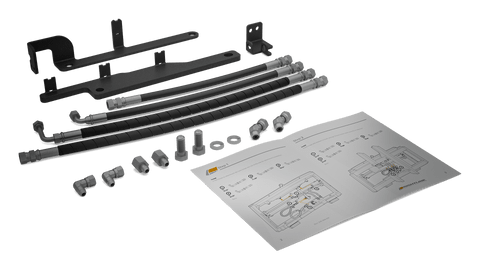 Install Kit
Rightline install kits are specially designed to mount your attachment on a specific truck model and mast type. Includes all necessary hoses, fittings, brackets and instruction for direct connection to truck internal hosing.
Specifications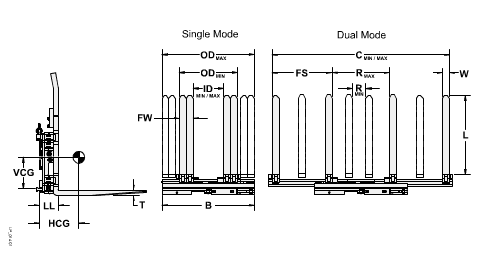 36 Inch Long Forks | Mounting Class II | 5500 Capacity
42 Inch Long Forks | Mounting Class II | 5500 Capacity
48 Inch Long Forks | Mounting Class II | 5500 Capacity
36 Inch Long Forks | Mounting Class III | 5500 Capacity
42 Inch Long Forks | Mounting Class III | 5500 Capacity
48 Inch Long Forks | Mounting Class III | 5500 Capacity
36 Inch Long Forks | Mounting Class III | 8000 Capacity
42 Inch Long Forks | Mounting Class III | 8000 Capacity
48 Inch Long Forks | Mounting Class III | 8000 Capacity